My Best Wishes for the New Year!
por Raphael
My Best Wishes for the New Year! I hope it will bring you much joy and success in your projects.
The year 2019 was rich in new features:
9 major updates for JA Sensei
Several thousand words with audio added to provide all the JLPT vocabulary from N5 to N1
5 more lessons added, entirely focusing on reading Japanese
Quizzes added for the Radicals module
Improvement of the Kanji search tool
Multiple selection mode added to quickly manage items in your lists
The Phrasebook module redesigned with a complete grammatical analysis of each sentence.
SRS Quiz for the Phrasebook module.
The next version will integrate a new learning tool based on the Flashcards approach, as in Anki. It's a feature that has been requested oftn, and it will offer an additional way of learning before proceeding to the review quizzes. It will be a complementary tool, it will not replace what already exists. Everyone will therefore be able to use the current and the new tools to their liking.
Once again I wish you all a very happy New Year 2020!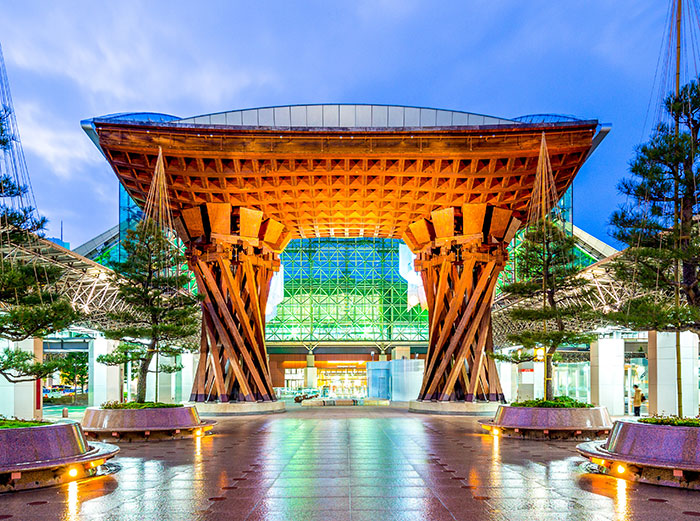 Entrance of the Kanazawa Station
Photo by Richie Chan via BigStockPhoto
Escrito por Raphael
Te ha gustado el artículo?
---