Happy New Year 2014!!! Here is some news...
by Raphael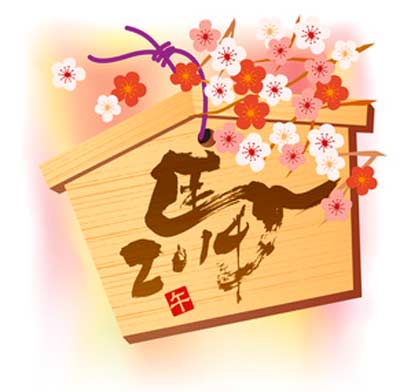 The first message in 2014 to wish you and your family a Happy New Year! We start the year with new contents on the website
5 new grammar sheets free for all. We've reached 100 grammar sheets now and more to come!
vConj + TAGARU (た がる) to say "he wants"
Passive with -RARERU and RERU (- られる / - れる)
Obligation "must", "I have to"
vConj + KIRU (きる) for completed actions
AIDA and AIDA NI (间 / 間 に) to translate "while", "as"
381 new words in the vocabulary section with 4 new categories for the Samurai members.
Colors: 73 words
Linguistics: 103 words
Mathematics: 92 words
Press and printing: 113 words
Audio clips are available for every word and sentence, and are recorded by a native speaker for perfect pronunciation.
Written by Raphael
Have you enjoyed this article?
---