Usagi-san, the JLPT 5 and 4 in a thrilling story
by Raphael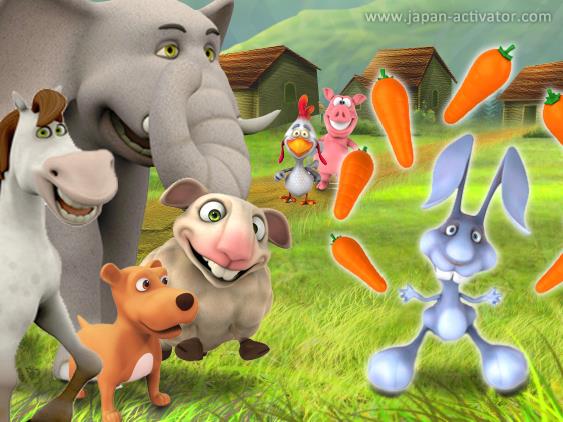 Learn more about the unexpected fate of Usagi-san through a 7-part story that will make you laugh and even move you . The first 4 parts are online, the last 3 will be released very soon.
Usagi-san is a rabbit living in a village whose patriarch, Zou-san, is an elephant who helps and protects its citizens. The problems begin when Usagi-san wants to be like Zou-san...
From a linguistic point of view , many efforts have been made to use the JLPT 5 vocabulary and grammar, while also introducing some concepts of the JLPT 4. The JLPT is an international test to assess your skills in the Japanese language Japanese. Level 5 is for beginners.
If you intend to take the JLPT 5, Usagi-san will let you learn a lot of vocabulary while having fun . For each sentence of the text, grammar sheets are attached , so you'll learn with a real context, keeping in mind the images to remember things more easily . All necessary comments are also provided if the sentence can be a bit difficult to understand for a beginner.
You can practice your aural comprehension, read hiragana/katakana fluently, and don't forget to try to tell the story yourself once you've mastered all the pieces of the text to improve your Japanese very quickly.
Written by Raphael
Have you enjoyed this article?
---