The story began on November 10, 1923 near the town of Odate (Akita prefecture) when Hachikô was born. He was the eighth in a litter of Akita puppies. The number eight is reflected in his name – "hachi." His master was an agriculture professor from the University of Tokyo named Hidesaburô Ueno. Throughout the following months, the young dog developed a routine of moving around with his master. Hachikô would wait at the train station every night to welcome him back. That was Hachikô's daily life for over a year until one fateful day in May 1925…
On that evening, Hachikô waited for several hours, but his master never arrived. He had suffered a brain hemorrhage at his workplace and died in hospital a few hours later. Despite his master's absence, Hachikô kept hope alive and extended his waiting period. Little did he know that his boss had gone to the great beyond. Hachikô came back to the train station every day in hopes of seeing the person he loved so deeply, but his efforts were in vain.
Still, he didn't lose hope. Hachikô went to the train station every day, again and again…for nine years. During these nine years, his story circulated throughout Japan in the form of newspaper articles, including the first one, titled "The Touching Story of an Old Dog: Waiting for His Deceased Master for Seven Years," published in Asahi Shimbun on October 4, 1932. This resulted in acts of kindness toward Hachikô; people, including train station employees, often gave him food.
Things took a turn when one of Professor Ueno's students became interested in the dog's story. The student had some interest in and knowledge about Akita dogs; he engaged in research that was especially important because it revealed that only 30 purebred Akita dogs—including Hachikô—were still alive in Japan. Because of one of his articles, published in the Tokyo Asahi Shimbun, Hachikô became very famous. He represented the faithfulness that children should show to their parents, and that the Japanese in general should show to their Emperor. A statue representing Hachikô was even built.
Hachikô's health eventually deteriorated and on March 8, 1935 he was found dead in a street in Shibuya, almost 10 years after his master had passed away.
It was only in March 2011 that scientists discovered the cause of Hachikô's death—an end-stage cancer and what seemed to be filiarasis. According to the scientists, four yakitori skewers were also found in Hachikô's stomach, but they would not have caused his death. Hachikô's internal organs were buried next to his master's grave, while his body was stuffed and placed in the National Museum of Science in Tokyo.
In 1948, a new statue was created, as the first one had been melted during the Second World War to meet the needs of the Imperial army. Takeshi Ando, the son of Teru Ando, who sculpted the first statue and died during the war, created the new statue. Today, the statue sits at the exit of Shibuya's train station. Other statues of Hachikô exist, including one in Odate's train station.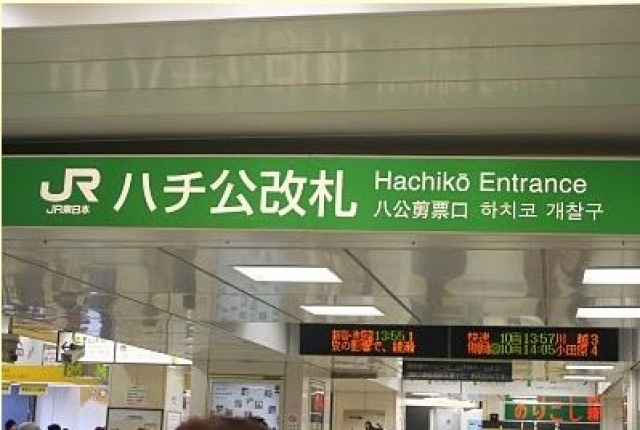 Recently, Hachikô's story has been adapted into movies and books. For example, ハチ公物語 (Hachikô monogatari) is a Japanese movie that was released in 1987 and directed by Seijirô Kôyama. Hachi, a Dog's Tale, released in 2009, is an American film starring Richard Gere and directed by Lasse Hallström. Hachikō: The True Story of a Loyal Dog is a children's book published in 2004; it was written by Pamela S. Turner and illustrated by Yan Nascimbene.
A celebration (Chûken hachikô matsuri) is held every year on March 7 in front of the Shibuya statue. Everyone is welcome to honor loyalty and, above all, the memory of this faithful Japanese dog.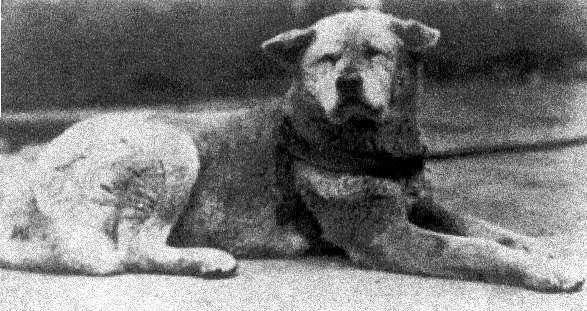 Photography sources:
Written by Xehanort
Have you enjoyed this article?
---