JA Sensei 2.7.0
I released JA Sensei 2.7.0 last week. With this version comes a very interesting feature: speech recognition. You can now answer quizzes with your voice and practice your speaking skills.
The standard recognition engine works fairly well, but I wanted to go beyond that level of quality. Each sound was tested to compare the resulting data, and I manually improved them to get it to work much accurately. The system is also smarter than it would have been without those optimizations, becuase JA Sensei can understand some Japanese forms that share a close meaning (in some cases for example moraemasu ka = itadakemasu ka, o onegaishimasu = o kudasai, etc.).
To support JA Sensei, leave a comment in Google Play, it does matter.
Kanji Optimization : another 1000
We announced in the previous article that 2000 kanji had been optimized. This month, we worked on the On and Kun readings of another 1000 Kanji. So now 3000 Kanji have been optimized. This gives you the insurance that what you learn is right. It's not a luxury when I compare it to mistakes I often see on the Internet ; and when you start a new language, you don't have the skills to see those mistakes by yourself, and you learn wrong information without realizing it.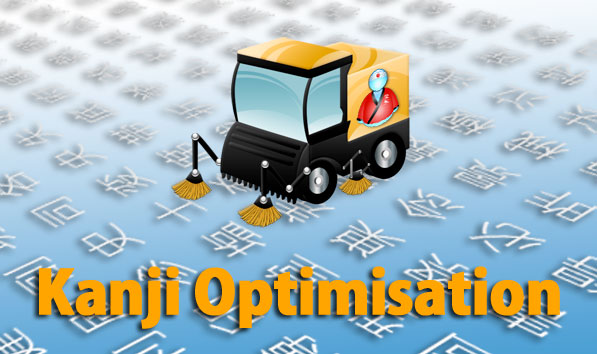 Website status
Those past few weeks, the site has been punctually slow. The problem comes from the hosting company, which seems quite slow to take action.
It's important that the site works properly to let users access it, and it's even more important not to disappoint people who have supported me so far. This is why I decided to migrate the website onto an new didacted server soon. It will cost more money as you may know, but it has become necessary.
Written by Raphael
Have you enjoyed this article?
---