JA Sensei 4.6.1 released [UPDATED]
by Raphael
UPDATE
The previous version contained a bug that caused the application to crash during a quiz for some users. Please download the new version that fixes the issue. Version 4.6.1 also integrates many other new features and changes releated to the new Learning mode in the quiz so that users can work the way the enjoy most.
JA Sensei 4.6.0 has been released
Brand new quiz system for the Kana, Kanji and Vocabulary modules with two distinct modes Learn & Review
The Kana, Kanji and Word sheets have been completely redesigned and load much faster
Added small icons to Kana and Kanji items to indicate when they should be reviewed
New "Intensive Review" mode in the quizzes for reviewing many items at once
Choose between Romaji and/or Kana to display the Kanji On'yomi and Kun'yomi
Added comments in Vocabulary quiz sessions to distinguish some words
Added slight vibration when wrong answer given in quizzes (can be disabled)
Fix the language selection in Android Nougat
Fixed a couple of force close bugs
Download JA Sensei on Google Play!
Information for Unlimited Samurai Members
If you subscribed to the Unlimited Samurai account on www.japan-activator.com, log into your account on JA Sensei and you'll get new modules to download:
182 extra exercises for the lessons
JLPT N5 and N4 vocabulary (1600 words)
28 extra audio text and situations for the Aural Comprehension module
more to come!
As an Unlimited Samurai member, you greatly help me to improve JA. More contents and features can be added thanks to you. JA Sensei also comes free for Unlimited Samurai members (if you already purchased JA Sensei, contact me for a discount and send me your order number).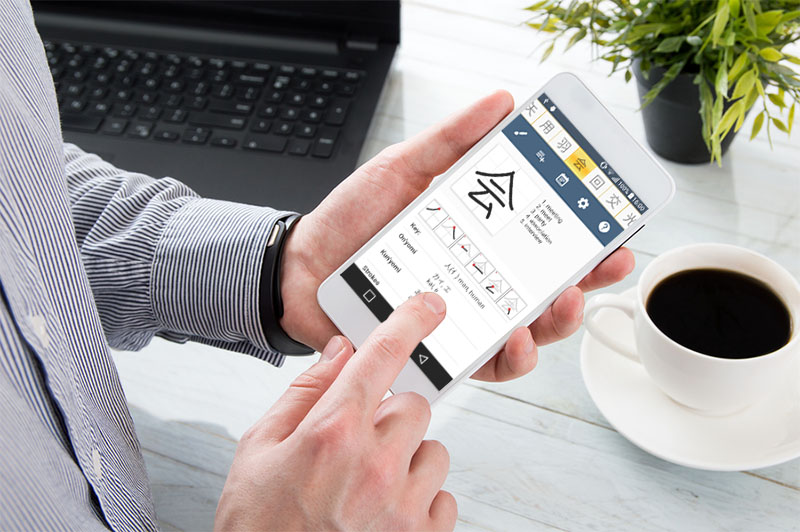 Written by Raphael
Have you enjoyed this article?
---