JA Sensei - 26 Japanese culture articles have been added
by Raphael
JA Sensei version 5.7.2 has been released!

Hot on the heels of the previous release, I'm introducing the second set of articles for the Culturebook module. This new set features another 26 articles, coupled with more than 100 eloquent illustrations, all selected to further immerse you in the captivating universe of Japanese culture and make it easier to understand the new concepts you'll come across. Each article has been meticulously crafted to provide insightful, sometimes rare, information and help deepen your understanding of the distinct traditions and customs that form the heart of Japan.

Don't forget, these articles are available on the website as well. To find them, simply go to the top menu and follow the path: CULTURE > INTERACTIVE CULTUREBOOK.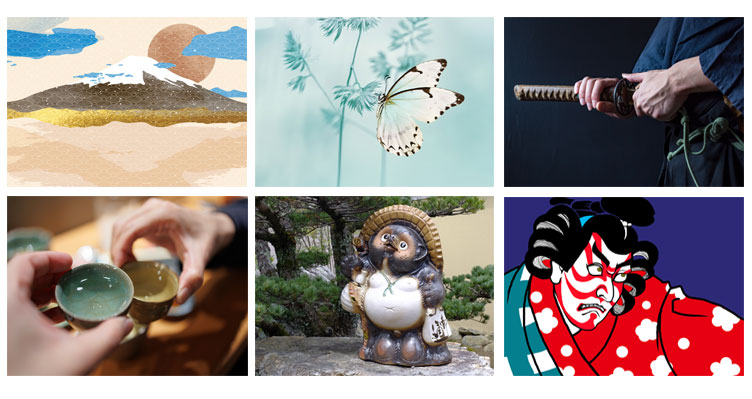 This second batch covers an exciting range of topics:
Foundation of Shinto and Buddhism
Introduction to the Japanese mythology
Popular Japanese dishes
Symbolism of the snake, dragon and crane and butterfly
Jizo statues
Kabuki and Noh thearters
Haiku the Japanese poetry
Yosegi-Zaiku, traditional Japanese marquetry
Tanuki, the Japanese raccoon dog
Etc.
There are now 85 articles available and about 320 illustrations!! These articles were written with one goal: to give you all the essential information you need to understand the Japanese culture without overwhelming you with secondaty details. So the articles are concise and always enjoyable to read. I'm confident that they will offer you deeper insights into the Japanese way of life. Understanding Japanese culture is key to understanding how the Japanese think, and these articles will equip you with the knowledge you need for your future adventures in Japan.
To make it easier to navigate and find information, I've also added a search tool in the Culturebook module. Simply type keywords in, and the list of articles will be filtered to display only the relevant ones.

Update your JA Sensei to the latest version available on Google Play today, and dive deeper into the beautiful Japanese culture! I'm deeply grateful for your ongoing support and feedback.
Written by Raphael
Have you enjoyed this article?
---